About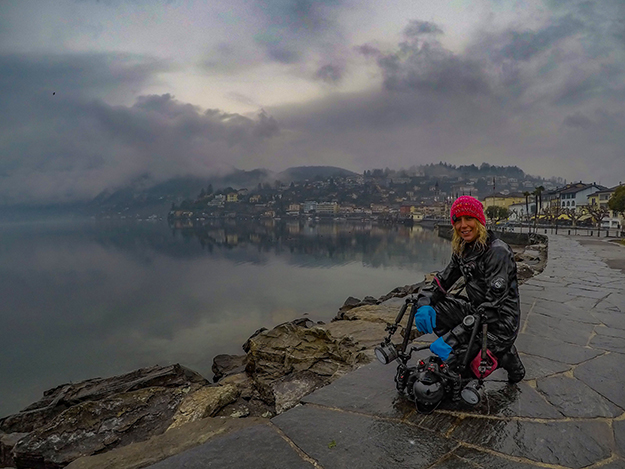 I'm Stella Del Curto, born in Locarno, Switzerland, the 27 December 1983.

I have always loved taking pictures but photography has become a great part of my life starting from 2005, when I bought my first DSLR camera. Two years later, in March 2007, I have started my diving experience in the cold waters of the Lake Maggiore. Merge these two big passions has been a natural evolution, and I have always worked for become a better diver and a better photographer, refining my skills.​​​​​​​

I love tell stories through my images, making visible to everyone the stunning creations that our Mother Nature has hidden underwater and sometime even underground: with this goal in mind I explore all the places below the surface: sea, cave, river, lake... doesn't matter where, if there is water there I am.

When I'm not underwater I can be found somewhere else outdoor for running, hiking or snowboarding.




Equipment
Easydive

Leo 3 Housing

Inon Z240

Strobes

NIKON

D7100 Body

NIKKOR

10.5 & 105 Lenses
Contact
If you would like to use one of my photographies, talk about a commission or collaborate together to a project get in touch with me: I'd love to hear from you even only for say hi or for tell me you like my work.
You can write me directly at
info@stellastyles.com

Use of my photos & credits
All the photographies published in this website are © of
Stella Del Curto
. If you want to use one of my photographies or if you need high resolution images for special purposes, please contact me. Any use of the images without explicit permission is prohibited.